Registered Nurses (RNs) and Licensed Practical Nurses (LPNs)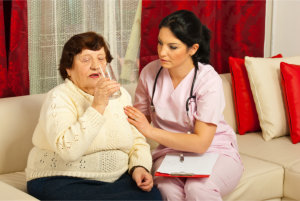 Our Nurses at America's Best Home Healthcare LLC are well-trained in the various functions of patient care.
From basic personal care to complex nursing techniques, our LPNs and RNs will be ready to provide care for you in your home:
Nutrition Monitoring
Communication Enhancement
Mobility Skills Training and Support
Basic Life Support
Body Mechanics and Human Anatomy
Infection Control Procedures
Nurse Assistant Care
Assisting Patient with ADL (Activities of Daily Living)
CPR Training – Instruction and Hands-On
Vital Signs Monitoring
Age Specific Care Practices
Disease Management and Symptom Control
Safety Practices in Patient Care
We hope you choose America's Best Home Healthcare LLC to provide you with the care you need at home. Please call us at 703-989-6806 for immediate assistance.