Skilled Nursing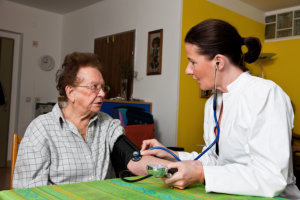 Skilled Nurses at America's Best Home Healthcare LLC are widely experienced in caring for clients who are homebound either by disability, old age or with a mobility limiting chronic illness.
These are some of the Skilled Nursing Services we can provide you with:
Tracheostomy Care
Catheter Care
Patient and Family Health Teaching
Ventilator Care
Medication Administration
Nasogastric (NG) Tube Care
Fall Risk Reduction
Gastrostomy Tube (G-Tube) Care
Medication Therapy Management
Surgical Aftercare
Oncology Care
Incontinence Care
Ostomy Care
We hope you choose America's Best Home Healthcare LLC to provide you with the care you need at home. Please call us at 703-989-6806 for immediate assistance.